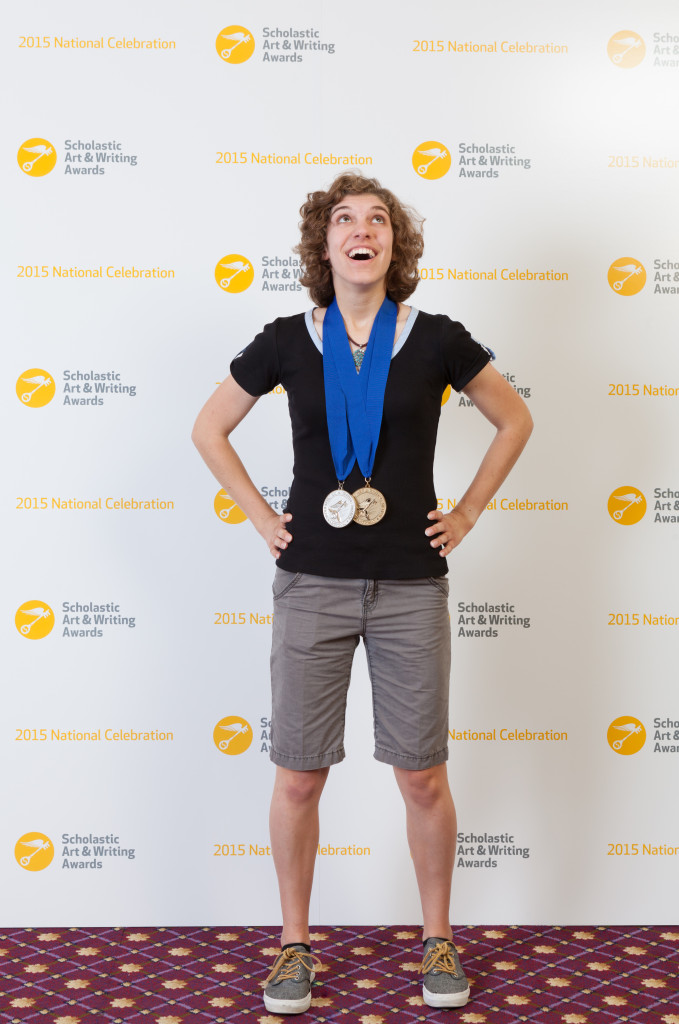 Our staff is awesome!
In early 2015, five Egerian staff members and contributors received recognition in the prestigious Scholastic Art and Writing Awards, including two national awards and a whopping 29 regional awards!
Editor-in-Chief Abbie Minard recently returned from a trip to New York City for the National Ceremony at Carnegie Hall, where she received a gold medal for short story and a silver medal for poetry.
In the regional awards, the Egerian dominated, earning successes in both art and writing categories.
Abbie Minard '16, Editor-in-Chief
American Voices Award Nomination (Critical Essay)
• 5 Gold Keys (2 Poetry, 1 Short Story, 1 Dramatic Script, 1 Critical Essay)
• 8 Silver Keys (5 Poetry, 3 Critical Essay)
• 3 Honorable Mentions (3 Poetry)
Caldwell Holden '17, Editor and Contributor
• 1 Gold Key (Flash Fiction)
• 7 Honorable Mentions (2 Personal Essay/Memoir, 1 Short Story, 1 Flash Fiction, 1 Drawing and Illustration, 1 Photography)
Emily Weiss '18, Editor
• 1 Gold Key (Short Story)
Elena Xiong '16, Editor
• 1 Silver Key (Poetry)
• 1 Honorable Mention (Poetry)
Alisa Pugacheva '16, Contributor
• 2 Honorable Mentions (Painting, Photography)