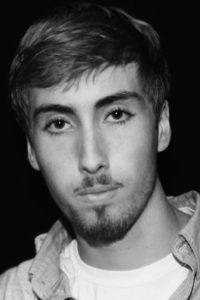 Caldwell Holden '17 (editor-in-chief): Caldwell Gregg Holden is proud to be editor-in-chief of the Egerian as a senior at Shady Side Academy this year.  Caldwell has been telling stories since he could talk and intends to pursue writing as a career.  In addition to winning multiple Scholastic Art and Writing Awards for both his art and writing, his short story "Bleached" won first place for the 2016 Claremont Review's Annual Writing and Art Contest and was published in their fall 2016 issue. He is also an alum of the Kenyon Review Young Writers Workshop.  Beyond writing, he enjoys acting and performed in the Edinburgh Fringe Festival in the summer of 2016 alongside fellow editors, Emily Weiss and Leonard Peace McAllister.  He hopes you enjoy reading this year's pieces!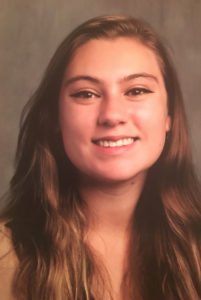 Emily Weiss '18 (co-editor-in-chief): Emily Weiss is a junior at Shady Side Academy, and the co-editor-in-chief of the Egerian. Emily was introduced to creative writing in middle school, and since then she has had a deep love for it. Though she usually sticks to shorter work, it is one of her goals to some day write a novel. Emily also enjoys discussing literature even more than she does reading it, and it is for this reason she thinks she would like to be an editor in the future. In addition to being part of the Egerian, Emily enjoys singing and acting. She is involved in Chamber Choir and the winter musicals at school, and takes voice lessons outside of school. She is very excited to take a bigger leadership role on the literary magazine in her senior year!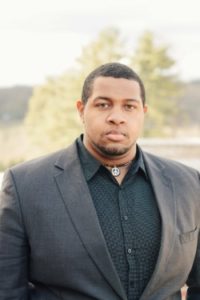 Leonard Peace McAllister '17 (editor): Peace is a senior at Shady Side Academy who has been a member of the Egerian since his freshman year and the Newspaper since his junior year. He has participated in multiple poetry slams and shared his writing with the school over his entire academic career. "My genuine curiosity and longing for purpose has caused me to contemplate many questions of ethics and metaphysics. The messages portrayed in my work often come from emotions based around uncertainty or vanity created by these questions. When I am having feelings (that I am unsure of how to deal with), I write. The amalgamation of my work is heavily related to these feelings and is the driving force behind my good material." – Peace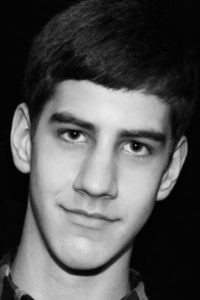 Max Minard '20 (editor): Max is so happy to be a part of the Egerian as a freshman! Max enjoys acting, singing, and other forms of stage performance. Most recently, Max was in the Addams Family Musical, playing the part of Lurch. Max has received multiple National Scholastic Writing Awards. He sings in the SSA Intonations, an all male a capella group, and participates in Speech and Debate in the Humorous Interpretation category. Max also volunteers as a costumed interpreter at a local 18th century historical museum. He hopes that you enjoy this year's writing!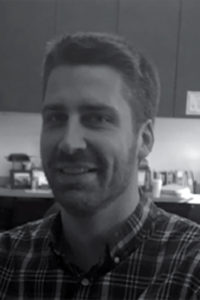 Nathan Hogan (faculty advisor): Mr. Hogan is an English teacher at the Shady Side Academy Senior School. He has also taught at Framingham High School (MA) and Boston University. A fiction writer, his short stories have appeared in The Missouri Review, Salt Hill, Radio Silence, and other publications.